CincyLink Commuter Coach Driver - CDL
Hamilton, OH
Part Time to Full Time
Operations
Entry Level
Want to enjoy summer in an air-conditioned rolling office?
Enjoy driving in luxury?
Want to help the environment and community while making money?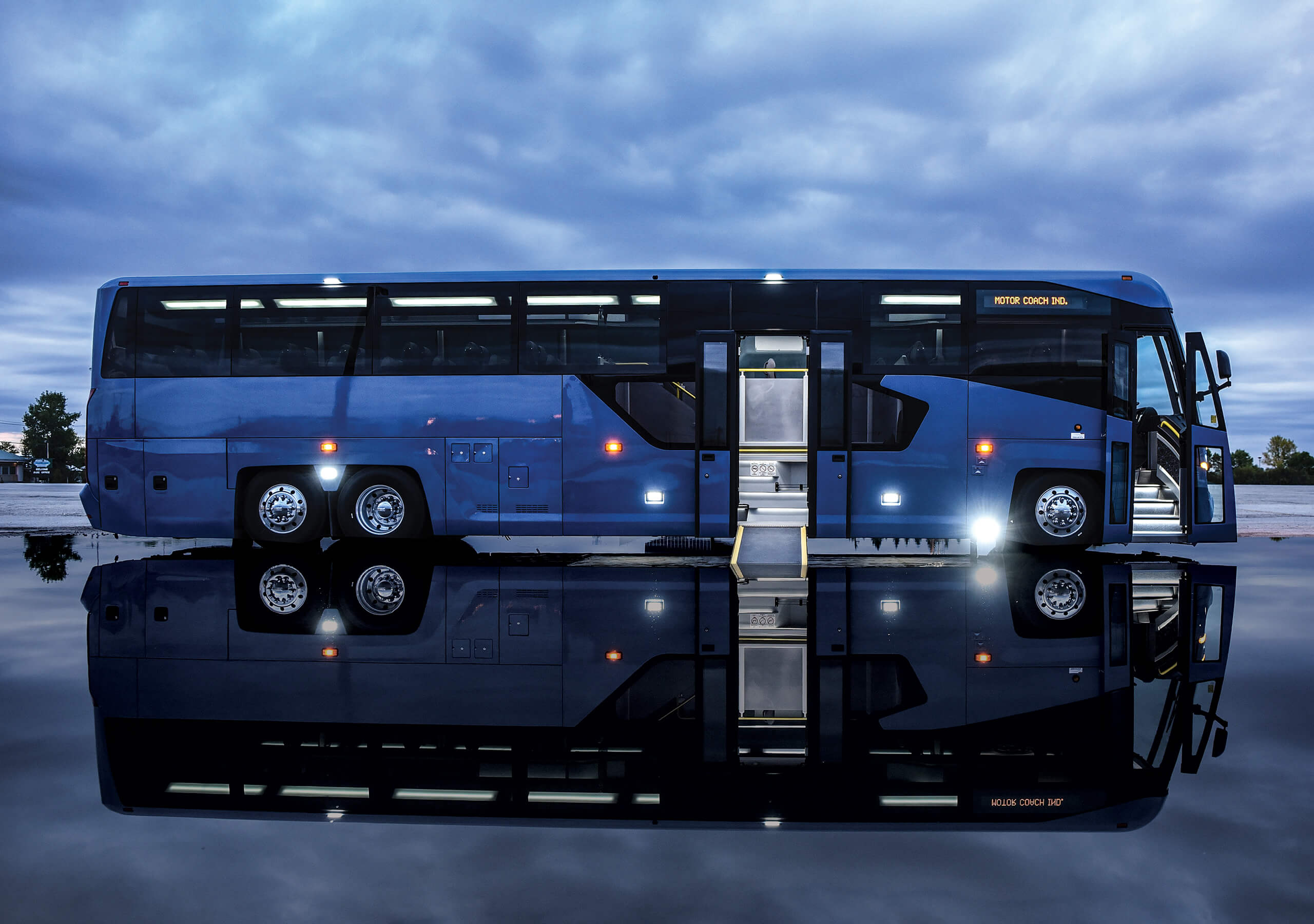 Butler County Regional Transit Authority welcomes employees who need a new passion!  We have a new fleet with regular replacement schedules.  We respect our employees' time.  We help our neighbors get around.  We meet new people.  We work all over Butler County. We drive … and we need YOU!
This position starts out of our Hamilton office in Butler County, Ohio.  All our driving positions start at $16.50 to $20.29 per hour depending on experience with annual merit-based raises.  We provide 14% retirement match, full medical, dental, and vision benefits, short term disability, life insurance, and up to 29 paid days off your first year!
Full time employees will drive our MCI Commuter Coach as well as our 35' coaches and 25 passenger cutaways. Our drivers work anywhere from 35 to 40+ hours per week with paid training.  We have a schedule for you! 
Part time employees will exclusively drive our MCI Commuter Coach. 
All employees must be able to complete training in a full-time capacity (4 to 6 weeks).  
You'll be responsible for:
Safely operating a vehicle without distractions.

Taking amazing care of our passengers.

Working without a supervisor over your shoulder.

Following directions and enforcing rules.
You Must:
Learn to work with technology, like tablets, apps and the interwebs.  Don't worry, we'll teach you.  You just have to be willing!

Be on time.

Pass a DOT drug screen.

Pass a DOT physical.

Pass a state and national background check.

Have a clean driving record (less than 4 points).

Have a Class A or B CDL with passenger and air brake endorsement. ​
About Butler County RTA
BCRTA is a political subdivision of the State of Ohio organized as a Regional Transit Authority under Ohio code. BCRTA acts as the designated recipient for Federal Transit Funds and provides public transportation services within and around Butler County, Ohio including Hamilton, Middletown, Fairfield, West Chester, Oxford, and Miami University. The BCRTA employs or directs around 120 transit employees and manages an annual budget over $7M. BCRTA is governed by a nine-member Board of Trustees.
BCRTA is a public transit agency dedicated to support Butler County's quality of life and economic development through public transportation solutions.
Our employees enjoy a work culture that promotes inclusion, diversity, cooperation, problem-solving, teamwork, independence and ingenuity.
BCRTA benefits now include medical, dental, vision, life insurance and short-term disability coverage in addition to generous paid time off, 14% retirement match in the Ohio Public Employees Retirement System (OPERS), opportunities for advancement, and professional development.  
*Hiring is through our main office in Hamilton, Ohio. 
Applications are public records and will only be reviewed once for each position. Applicants must submit a separate application for each position of interest. BCRTA applications do not represent a contract of employment.
"BCRTA states as its policy a commitment to provide equal opportunity to all persons in matters affecting all employment processes (including but not limited to recruitment or recruitment advertising, hiring, upgrading, selection for training, promotion, transfer, demotion, layoff, termination, rates of pay, or other forms of compensation) without regard to a person's race, color, religion, national origin, sex (including gender identity, sexual orientation, and pregnancy), age, genetic information, or veterans status.
Further, BCRTA is committed to complying with Title I of the Americans with Disabilities Act and prohibits discrimination on the basis of disability. BCRTA will make accommodations that are reasonable and not unduly burdensome to enable qualified disabled applicants and employees to participate in the employment process and perform essential job functions. "
Apply for this position
Required*